Automated Repricing for Mortgage Brokers.
We've automated the repricing process end-to-end for all the lenders to make it as easy as possible for you to retain your clients at scale.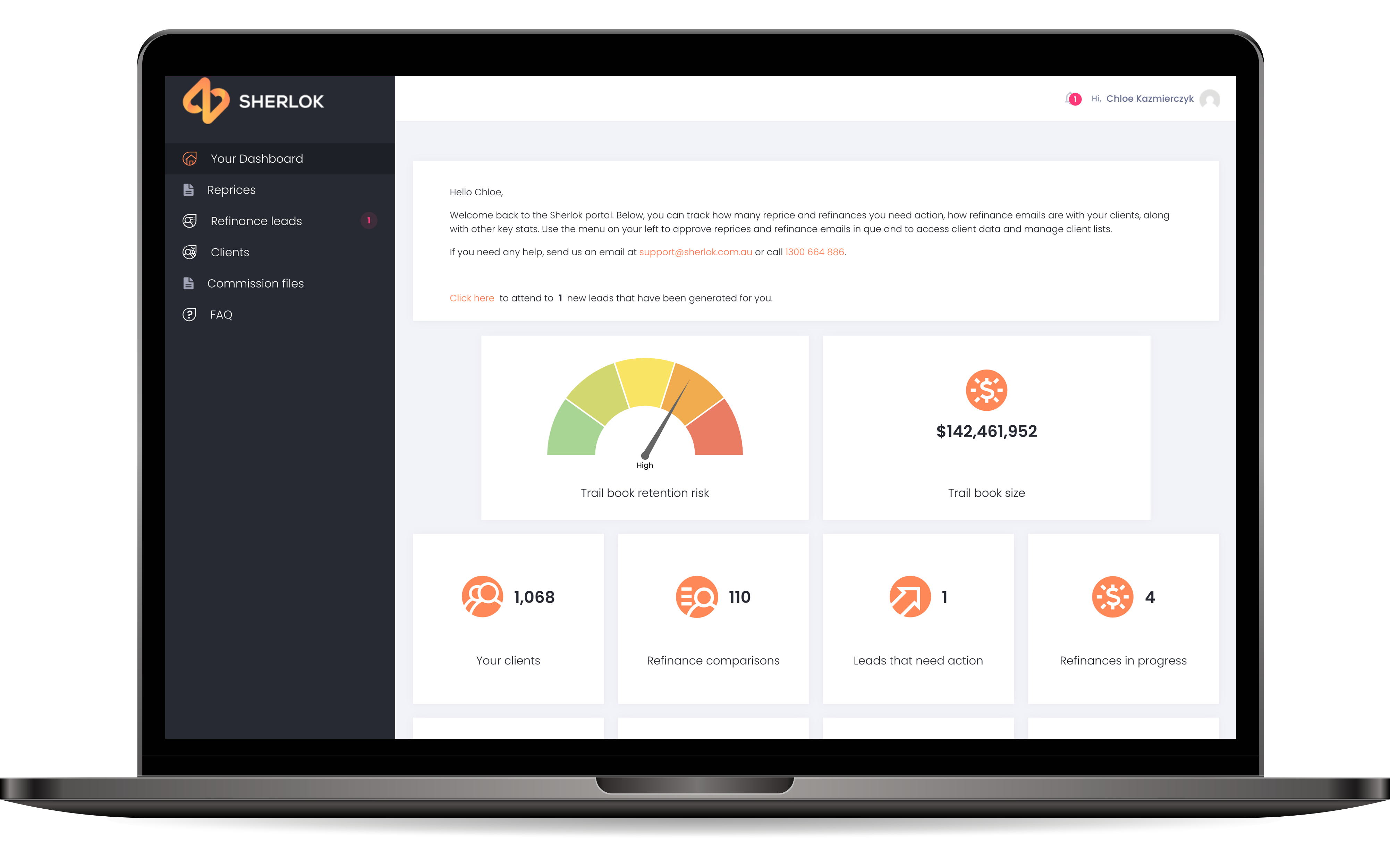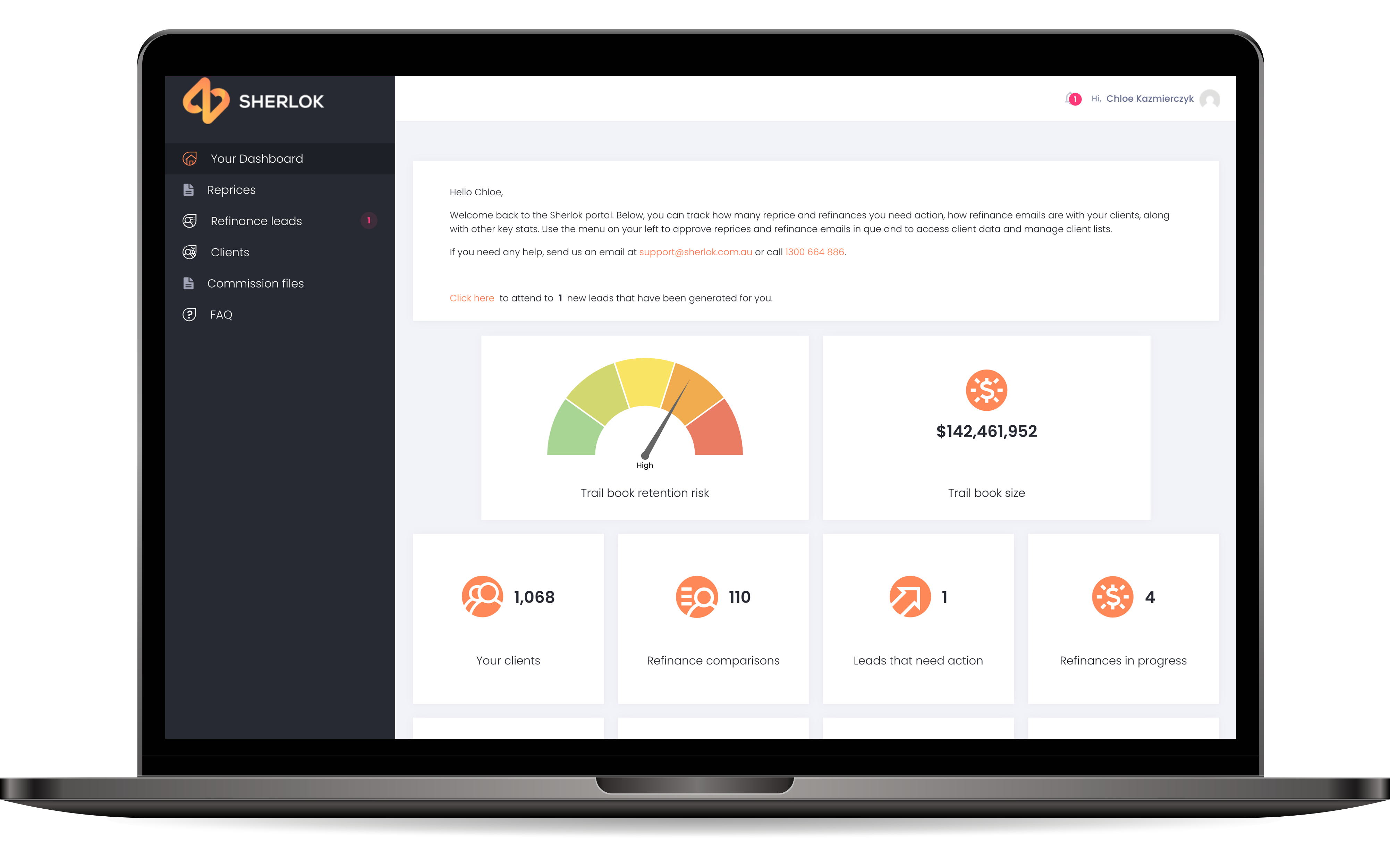 Keep your clients in your book for
the life of their loan.
When you're seeking growth, it can be easy to focus your attention on new leads and forget about the opportunities that could come from servicing your existing clients.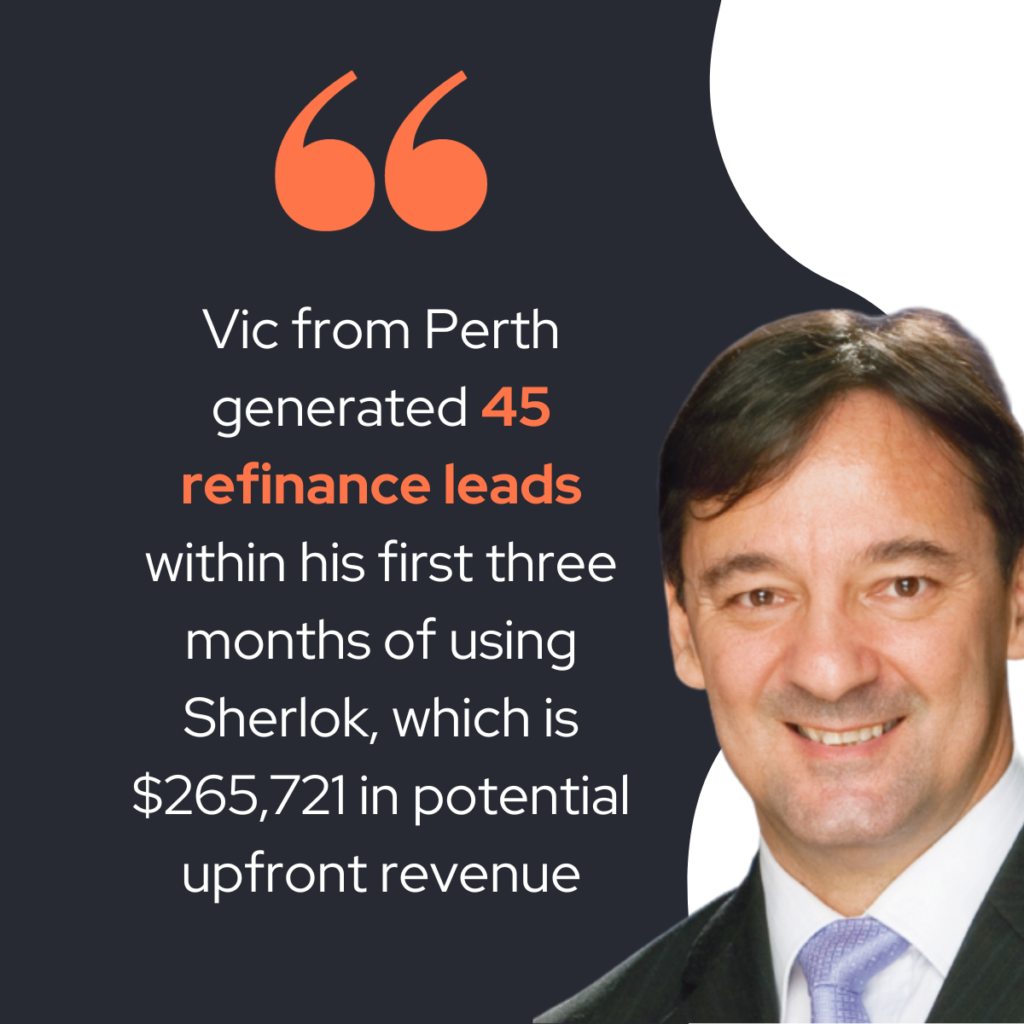 Grow your loan book with your existing clients
It can cost brokers up to 5x more to attract a new client than it does to keep hold of an existing one. You've done all the hard work to attract those clients, the last thing you want to do is lose them by not being top of mind. Proactive automated client retention  is how Sherlok can help you keep them.
How do mortgage brokers use automated
client retention?

Sherlok's AI predicts which clients are most at risk of leaving and prioritises them for repricing first.

Sherlok will then reprice the at-risk clients' loan with the current lender to a lower interest rate.

If further savings can be made Sherlok's Instant Refi comparison will generate refinance leads for brokers.
Loved by brokers,
here's what they say: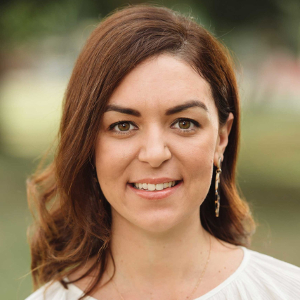 Amanda Galea
Loan Admin
"What would I say to those considering Sherlok? I would say roll with it. The information that you retain in Sherlok is very valuable because it's always right there. If it's been updated in the client portal, it's valid. It's been a massive time saver for us - 90% of my day used to consist of reviews. Post Sherlok, that number is down to 25% and I can focus on more high value tasks. Don't fight it - embrace it!."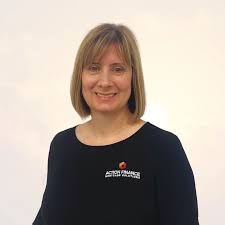 Karen Hall
Mortgage Broker
"Pre Sherlok was chaotic and was getting worse by the month because we had a rapidly growing book. After implementing Sherlok, it felt like the beast was getting tamed! We don't just use Sherlok for repricing. Sherlok's got everything! Everything is on there for the client. It's really a great starting point."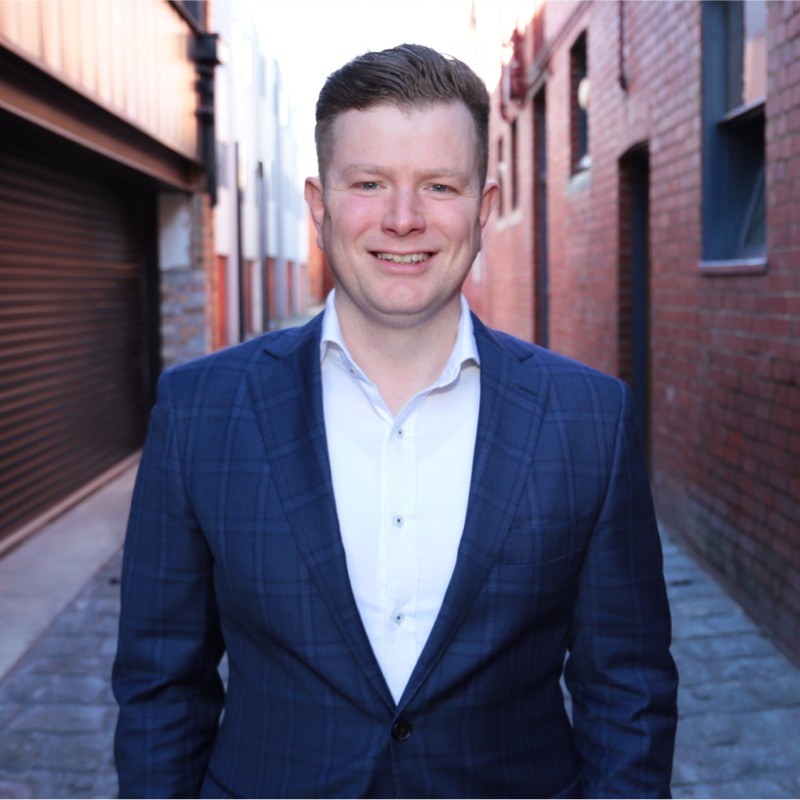 Luke Oxenham
Mortgage Broker
"I've been using Sherlok for 7 months now and it's a very helpful tool. Before Sherlok our review process with our clients was slow and manual. Having to hunt for information made it very time consuming. Sherlok really cuts out a lot of that. It's quick and to the point and actually lets you get value off the bat which is good. "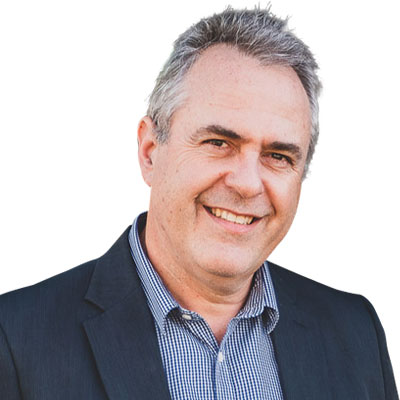 Peter Borg
Mortgage Broker
"In the past I've used various programs to make sure I'm keeping in contact with existing clients. But since coming across Sherlok, I thought "THANK GOD." It takes away my worrying. I press a few buttons and bingo - I've touched base with a client. The new updates, especially with Open Banking, has definitely made Sherlok easier and sharper to use.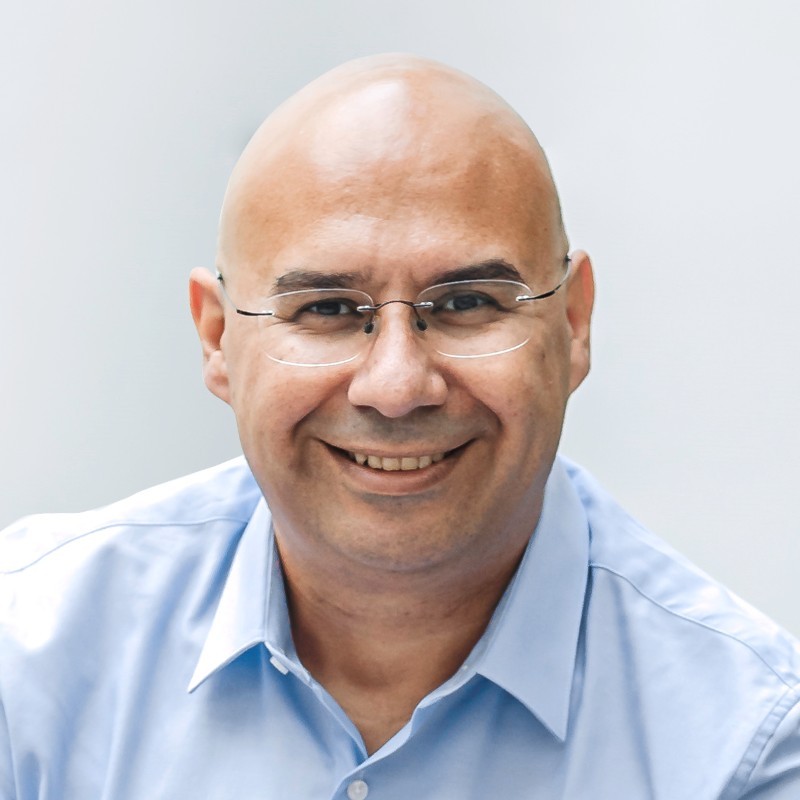 Pietro Sciotto
Mortgage Broker
"Sherlok has taken away the pain of repricing my existing loan book. My clients are pleasantly surprised when they are notified that their interest rate has decreased. The fact that they don't need to do anything to have it applied is an added BONUS!"
Once we know what loans are at risk, we'll automatically reprice those loans with the same lender to get a cheaper interest rate who call this the "Sherlok Retention Score".

The Sherlok retention score is similar to a credit score. It's an algorithm that looks at a whole range of different parameters, and then produces a score for each loan in your trail book. The higher the score, the higher the risk of losing that loan. A very high score suggests that the client will leave you in the next 12 months if you don't do anything.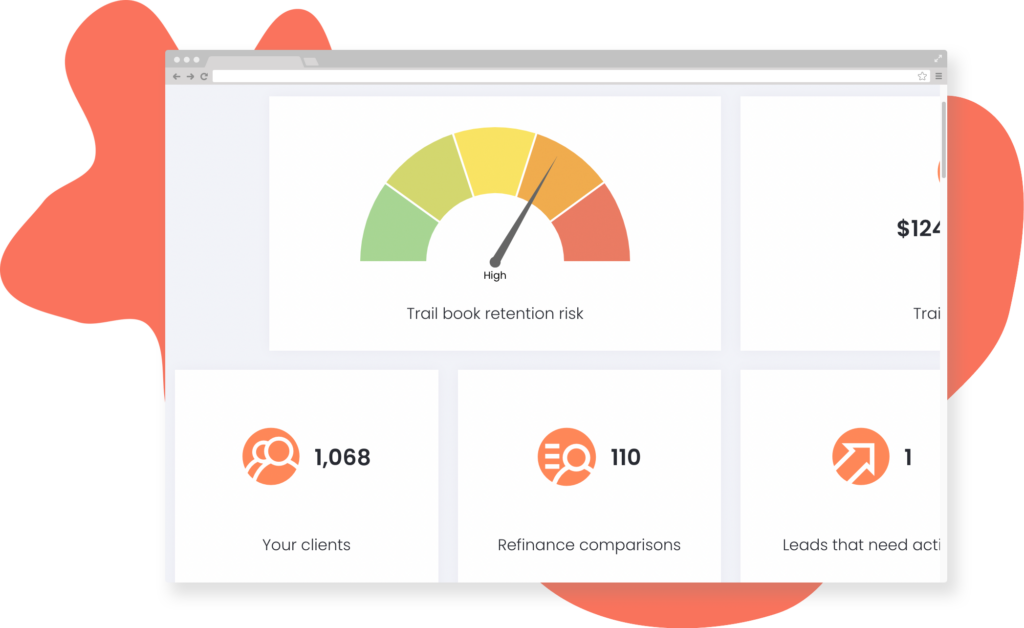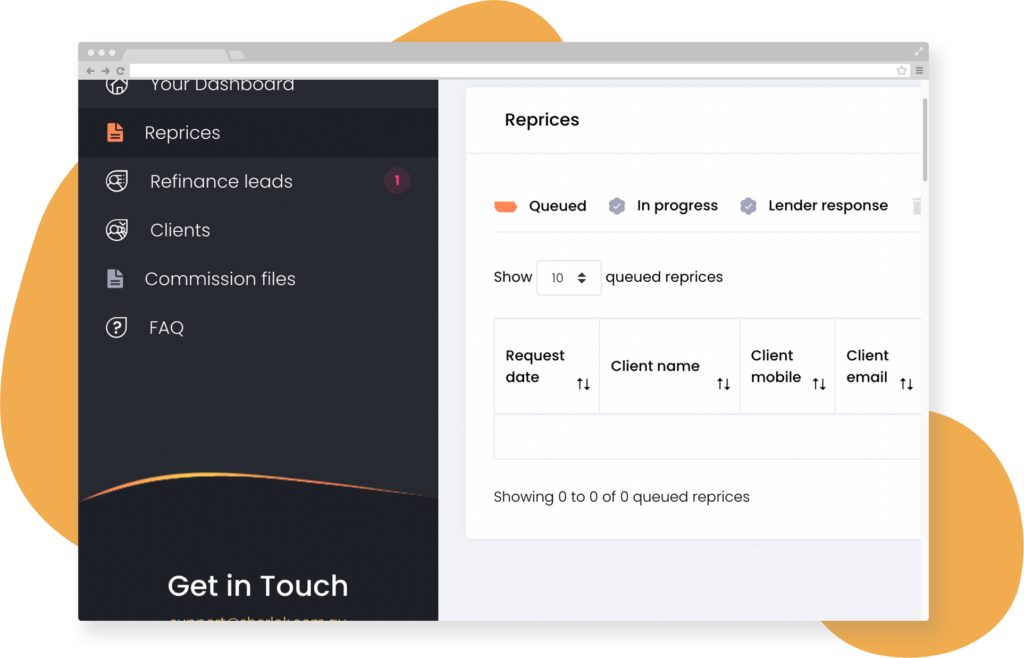 Reprice loans automatically
Sit back and relax as Sherlok analyses your client list. We monitor your clients' interest rates to detect when your clients could be getting a lower rate. 
Keep clients in your loan book
Sherlok compares your clients' rates against other lender rates, identifies valuable refinancing opportunities from your existing trail book, and sends these leads straight to your inbox.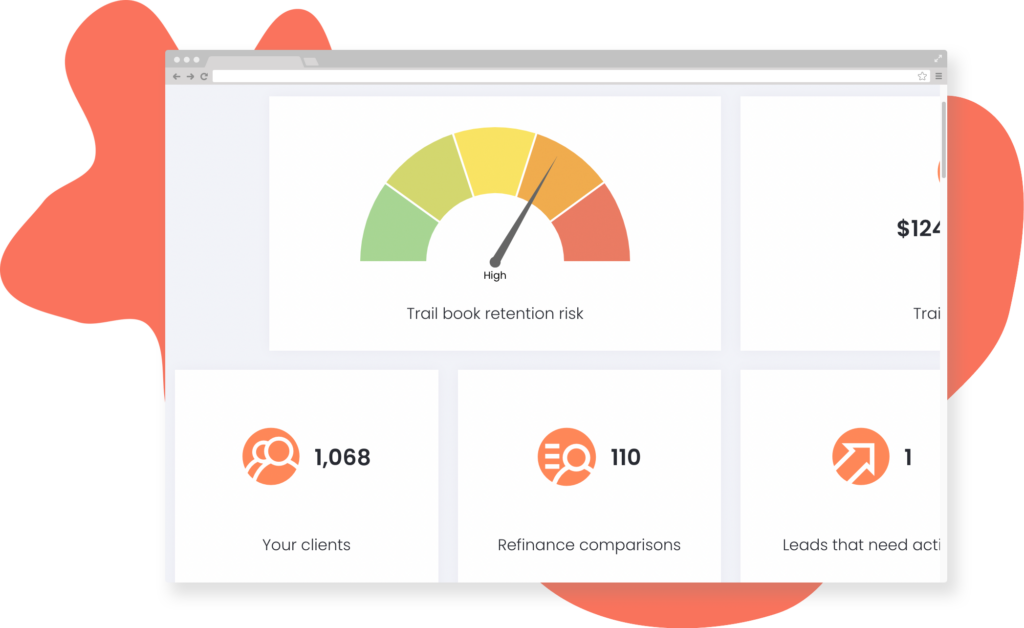 Stop losing clients from your back book and experience the power of automated client retention.