Built for brokers, by brokers
Make the broker the hero, by giving mortgage brokers superpowers to drive better outcomes for clients and create life long, valuable engagement.
Build Australia's #1 AI platform to help mortgage brokers retain and refinance existing clients.
Think big (10x), start small
Excellence not perfection
Play the long game, quickly
Be courageously bold and different
Meet the team behind Sherlok
Since Sherlok launched to brokers in July 2021, our team has been growing rapidly. We're a group of go-getters, passionate about disrupting the mortgage industry and here for brokers every step of the way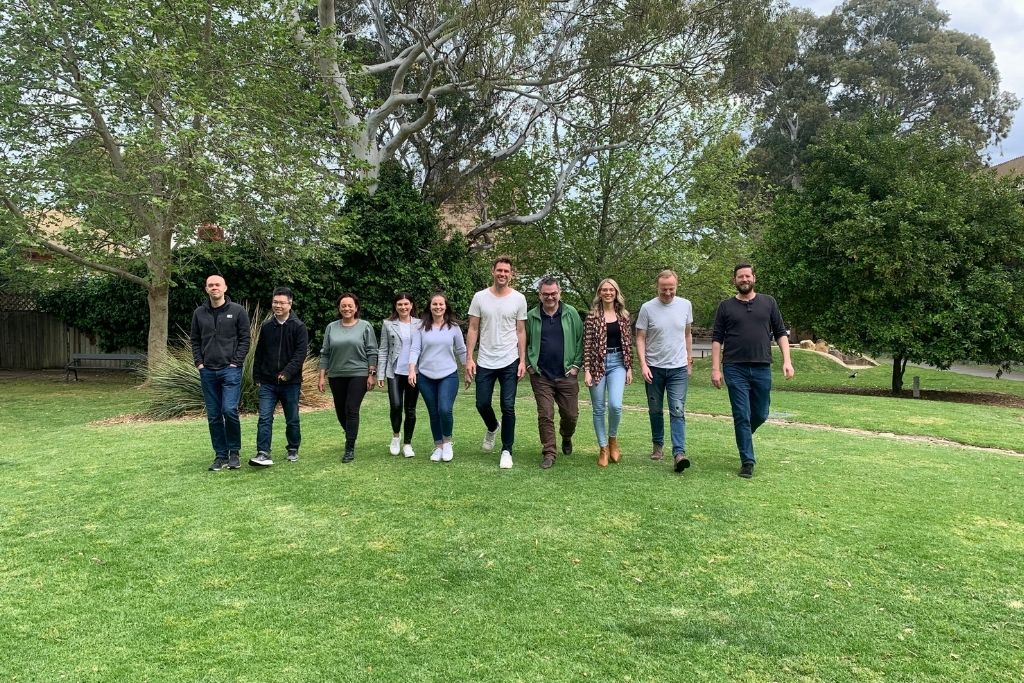 Sherlok was founded by award-winning mortgage broker Adam Grocke in 2019. After 12 years as a broker, Adam was becoming more and more frustrated with banks offering better interest rates to new mortgage customers while existing customers were being charged a 'loyalty tax' (a higher interest rate the longer they're with the bank).
"I was a broker for 12 years and, during that time, I found that I was really good at writing new business (we would see our settlements go up every single year for new loans), but that didn't directly correlate with our trail book; we were having run-off," says Adam.
"Even though we were sending marketing campaigns letting our clients know that they could refinance, and were calling them to request to review people's loans, we found that it was being viewed as mass marketing and wasn't getting good cut-through," he says. "Or, people were seeing that there might be a better rate in the market and were refinancing themselves."
"I also had to put on more admin staff to do a lot of manual pre-work to find out what kind of savings these "mortgage prisoners" could make," says Adam.
So, he set about finding a solution to mitigate the time-consuming nature of repricing and refinancing clients while writing new business and managing a brokerage.
That solution is Sherlok, Australia's first automated repricing and refinancing tool. Powered by AI technology, Sherlok helps brokers retain clients by automating the repricing process and generating quality refinancing leads from their trail book.
Since soft launching in March 2021, Sherlok has saved its brokers' clients more than $2m. On average, it saves clients $2000 per reprice, potentially saving brokers up to $7200 in lost revenue.
"If we keep this trajectory, we'll be saving clients over $1 million per month by December 2021," says Adam. "That figure still blows my mind, but it's absolutely possible."
"Our mission is to put brokers and their clients first, and help everyone save money with a single click," says Adam. "It's a win for the broker clients, the broker, aggregator and lenders if the client stays with the same lender for longer on a competitive interest rate.
"By repricing, the client saves money, the broker saves money by keeping their trail, the aggregator saves money by having a larger loan book, and the lenders save money by not having to spend so much money on the high new-customer acquisition cost. It's a unique win-win-win-win."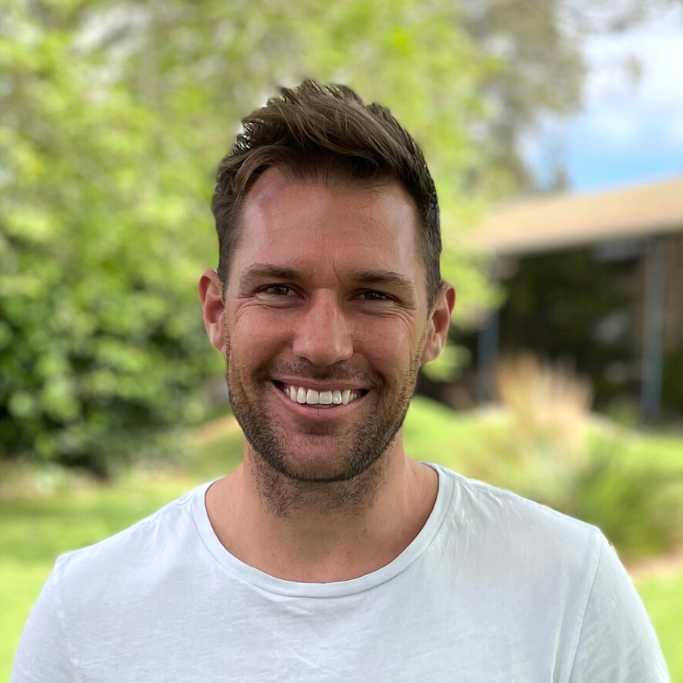 Adam is an award-winning mortgage broker turned fintech entrepreneur. He founded Sherlok in 2019 after winning the Flinders New Venture Insitute's Incubator program in 2018. Adam is proud to be changing lives by making the home loan landscape a more level playing field for Australian brokers and homeowners.
When he isn't busy building our world-class team and game-changing platform, Adam's always up for an adventure – whether it's getting out and about with his family, surfing, fishing, camping or mountain bike riding.
Chris oversees our Broker Services/Sales team helping brokers and broker groups retain clients and by introducing them to Sherlok. The fact that Sherlok has created a solution for an ongoing problem for brokers keeps Chris motivated, and he loves seeing brokers' reactions when they understand how Sherlok is going to help them.
When he's not supporting brokers to save time and maximise revenue, he loves spending time with his family, coaching his daughter's netball team and surfing.
Greg Lawrie
Chief Technology Officer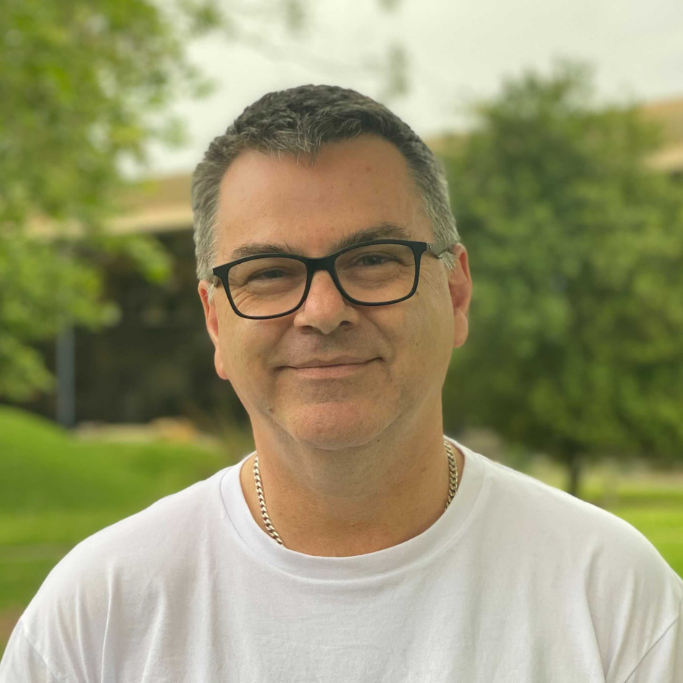 Greg leads Sherlok's high performance development team and loves the excitement of creating something that hasn't been done before (luckily that's happening all the time here at Sherlok!).
When he's not overseeing Sherlok's DevOps, systems architecture and analytics, or running around after his three teen and tween boys, he likes to work around the garden and his 25 acre property in the hills – a great balance to managing all the tech-related bits that come along at a fintech startup like Sherlok! 
Nola Paul
Repricing Systems Manager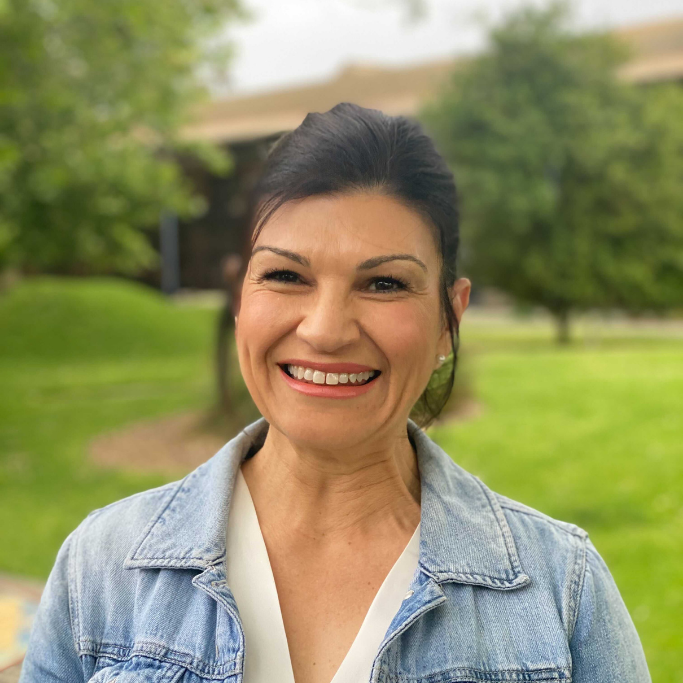 Nola plays a critical role at Sherlok overseeing the repricing engine to ensure seamless scalability of home loan repricing and escalations. Her focus is on continuous systems and process improvement, and she's a whiz at identifying solutions and opportunities for automation.
Nola loves being part of a business that's innovative and constantly growing. She's very goal-oriented both in and outside of work – Nola's a passionate health and fitness enthusiast, and when she's not training or running she's motivating others to achieve their goals.
Chloe Kazmierczyk
Broker Success Manager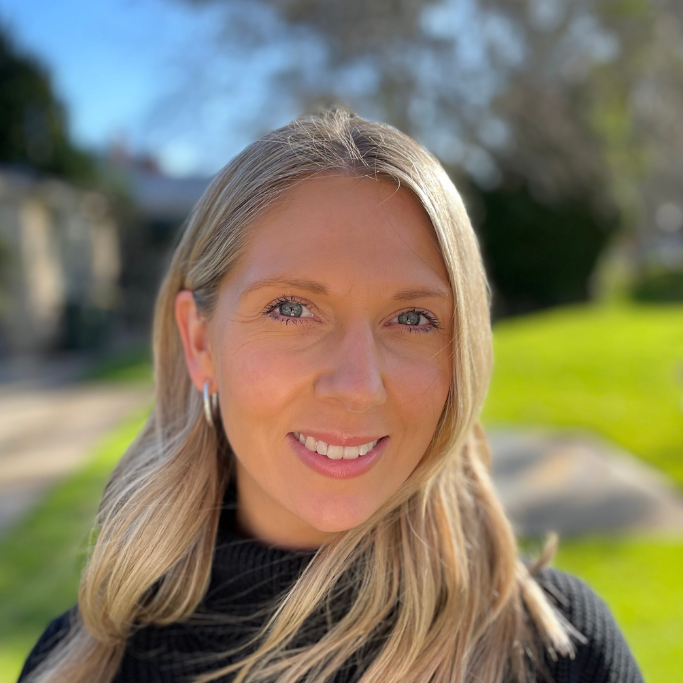 Chloe loves kicking goals, and as one of our Broker Success Managers, she helps our brokers do that every day by helping them get the most out of Sherlok, helping them save time and save their clients money.
When she isn't busy onboarding brokers, you can catch her spending time along the coast, walking her dog, paddle-boarding or relaxing in her van. (On rainy days, she's more likely to be on the couch with a cup of tea and book, or watching some trashy reality TV #Goals.)
Michaela Paget
Broker Success Manager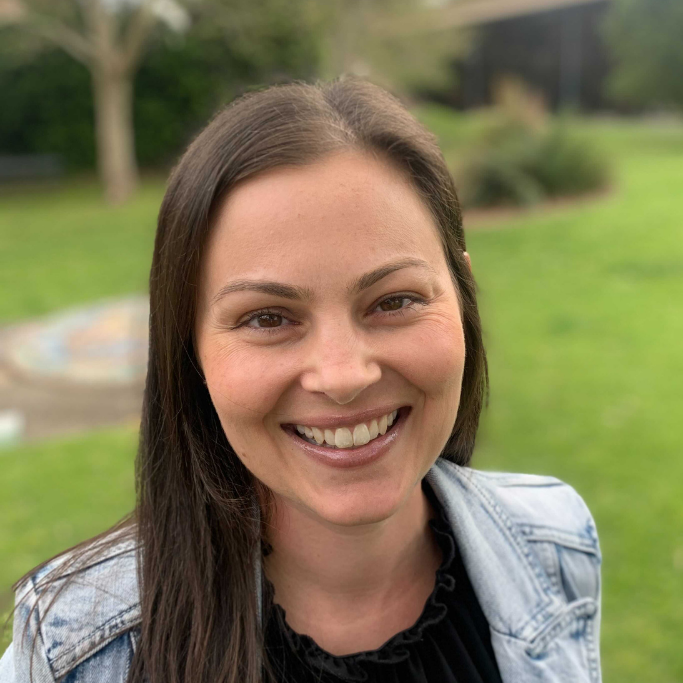 Michaela's one of our Broker Success Managers, helping our brokers onboard and making sure they're maximising the value of Sherlok. She loves that she's helping homeowners save money by supporting mortgage brokers to make sure their clients are on better rates and making a really tangible difference every day.
Always happy to help with any enquiry, when Michaela's not helping brokers automate their repricing and refinancing, she enjoys getting outdoors, and spending time with family and friends.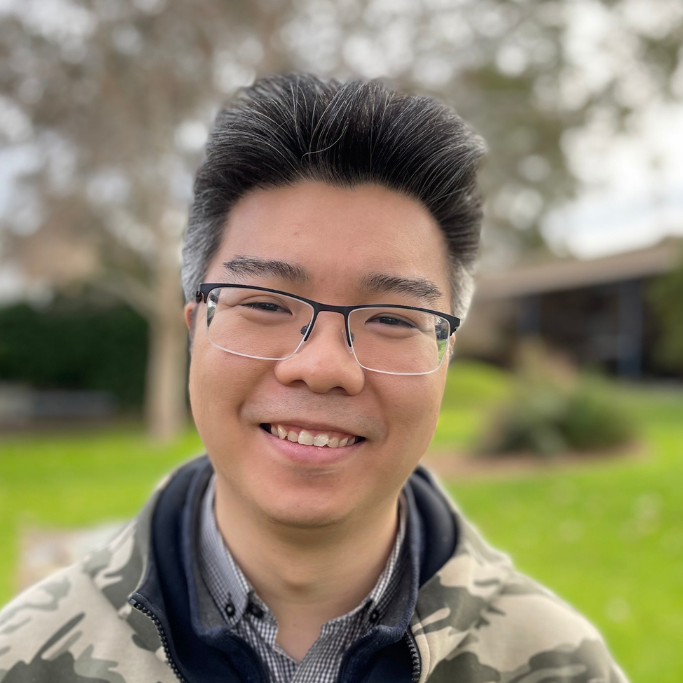 As a Senior Developer at Sherlok, Eric has been part of the team who build Sherlok from scratch to the powerful AI-engine and portal it is today. A big part of Eric's role is to ensure the Sherlok platform works seamlessly to support brokers to maintain their trailbook, and he loves the challenge of the complexity presented by the environment Sherlok interacts in.
Outside work he is a busy dad, and very involved with his son's table tennis (getting practice for our office comps!).
Huw Dowden
Software Engineer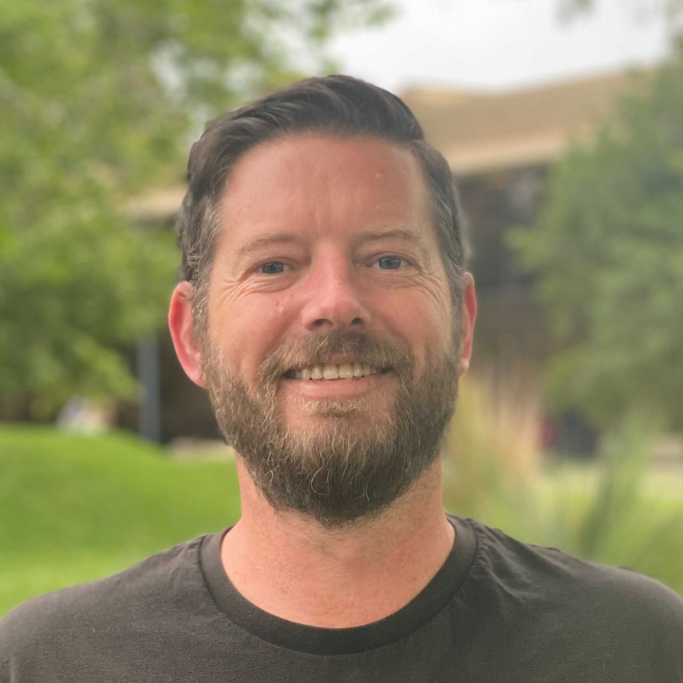 Huw is a Software Engineer at Sherlok. In his words, he "converts caffeine to code" but really, he spends his day crafting solutions to real-world problems faced by mortgage brokers. Huw loves to learn, and working on Sherlok's platform has given him plenty of opportunities to explore and contribute to interesting tech solutions.
Huw loves rugby, and you'll often catch him growing chilis or mountain biking, playing guitar and producing music.
Alessandra Matias da Silva
Quality Assurance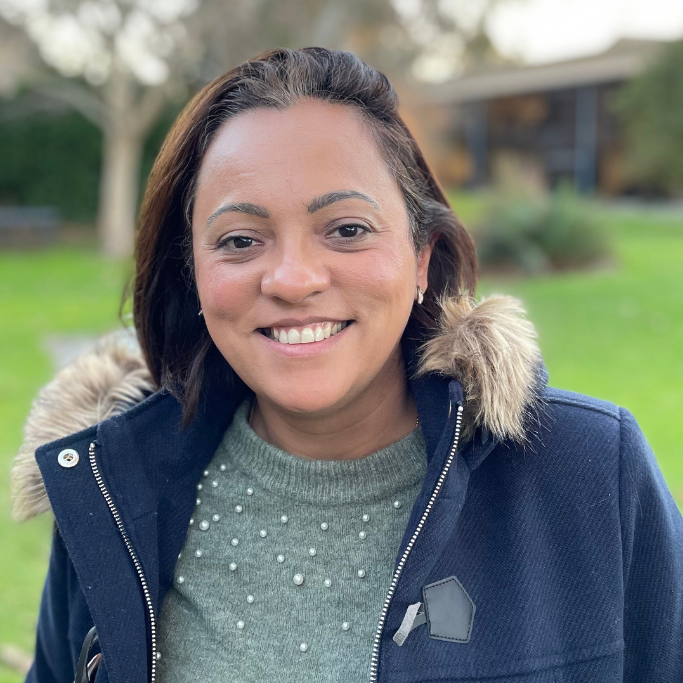 Alessandra plays a critical role in our development team, ensuring that every aspect of the Sherlok portal meets brokers' needs, and given we're constantly adding new features, we keep her busy!
She loves the challenge of meeting the quick turnaround times of working for a fintech startup, but in her downtime she enjoys painting, visiting wineries with her husband, hanging out with friends and watching shows on Netflix.
Stephanie Palombi
Marketing & Sales Assistant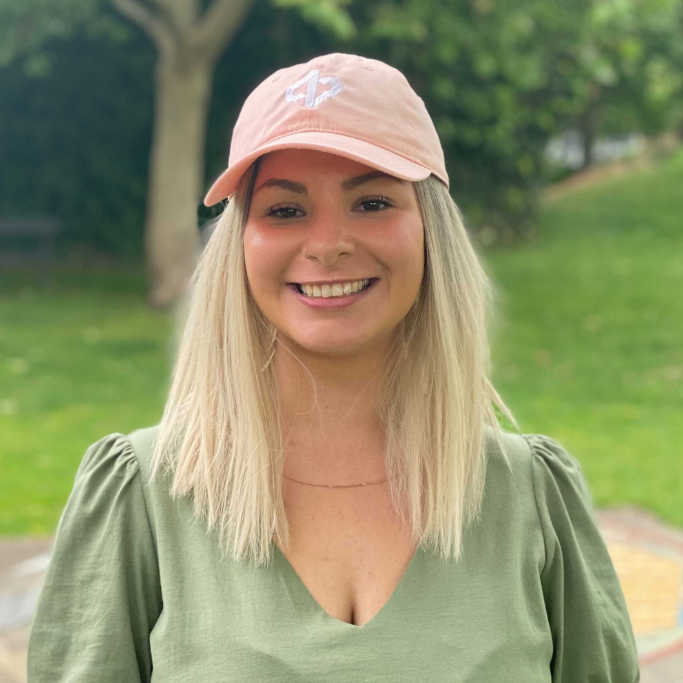 In true #StartUpLife style Steph tackles everything from reprice escalations to mapping processes for the dev team, whipping up our eye-catching content and creating valuable resources for brokers. Steph loves seeing brokers' jaws drop when they see Sherlok for the first time – it makes all the hard work worth it!
When she's not working you'll either see her perfecting juice recipes or trying to work out who did it in her fave crime shows (she always does!).